Valley Inn San Jose
San Jose, California
The Valley Inn San Jose Hotel is a charming, tourist/business class hotel situated in the heart of Silicon Valley CA just 1.5 miles from the San Jose Airport and within a short distance to the San Jose and Santa Clara Convention Centers.
This delightful Silicon Valley California hotel is comprised of 26 well-appointed guest rooms on 2 floors and offers guests a lovely retreat at the end of each day's exciting Silicon Valley and San Francisco Bay Area adventures. All of our guestrooms are ADA Defined as service-animal friendly. The San Jose Vally Inn hotel blends the very best in superb service, and clean, comfortable accommodations at reasonable rates that make it one of the most popular hotels in its class.
Each spacious, comfortable guest room at the Valley Inn in San Jose, CA is tastefully decorated in soft pastels. All of our hotel's rooms are fully equipped to meet the demands of the most discriminating travelers or those just looking for an economy hotel in San Jose. All guest rooms offer such modern conveniences as coffee/tea makers, video players, modem/data port connections, and refrigerators. Suites even are appointed with large whirlpool bathtubs!
The Valley Inn San Jose provides ample free parking and free WIFI throughout.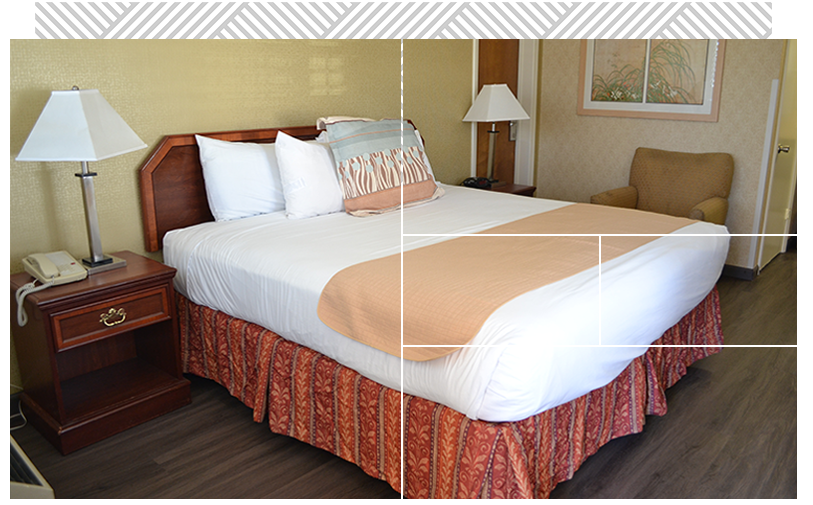 1 King Bed, Non-Smoking
Standard King
The Standard King offers access to free WiFi, premium channels, direct dial phones, refrigerator, microwave, coffee/tea maker, hair dryer, and an alarm clock.

Valley Inn San Jose Hotel
attractions
San Jose Attractions & Destination Guide